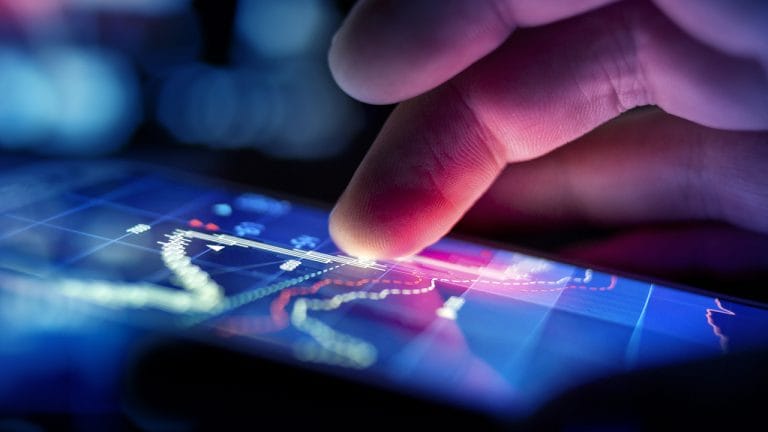 Ajit Mishra, VP – Research, Religare Broking
Markets ended marginally in the green, taking a breather after the recent rebound. The benchmark opened flat and remained range-bound till the end however movement on the broader front kept the participants busy. Surprisingly, markets are showing tremendous resilience despite the rising COVID cases but sustainability at higher levels seems difficult if this trend continues. Besides, earnings season also holds equal importance and any negative surprise may again derail the recovery. Over the weekend, the HDFC Bank result will announce its numbers and the focus will be on management commentary and growth outlook. On the benchmark front, Nifty has an immediate hurdle at 14,700 and a decisive break will pave the way for further rebound else profit taking would resume so plan your positions accordingly.
Rahul Gupta, Head Of Research- Currency, Emkay Global Financial Services
Even this week, there has been a lot of chaos in the forex market. Traders were waiting for RBI to set the upper limit, which is 75.30-75.35, from where the USDINR spot reversed its uptrend. Due to the rising coronavirus cases in India, the outlook for the rupee still looks to be gloomy. But the weakness in the dollar and Fed's willingness to tolerate more inflation will keep the USDINR spot lower and we expect it to trade in between 74-75.50 next week. Meanwhile, gold witnessed some profit booking due to appreciation in the rupee. Today's selling doesn't negate the bullish view on gold. Until the MCX GOLD price trades above Rs 45,000, the uptrend will continue towards Rs 47,500 and then at Rs 48,850.
Rupee Close | Indian rupee ended near the day's high at 74.35 per dollar on Friday, amid buying in the domestic equity market. The local currency opened higher by 13 paise at 74.79 per dollar against Thursday's close of 74.92 and traded in the range of 74.28-74.79.
Market This Week
– Market Slips For 2nd Straight Week; Sensex, Nifty Down Over 1% Each
– Midcap Index Falls 3% & Nifty Bank More Than 1%
– Expect Pharma, All Sectoral Indices Give Negative Returns This Week
– Adani Ports, IndusInd, Infosys, Grasim, Bajaj Fin Top Nifty Losers
– Cipla, M&M, Wipro, ONGC, Dr Reddy's Top Nifty Gainers
Market At Close
– Sensex & Nifty Close Flat As Financials Heavyweights Drag Market
– ICICI Bank Drags Nifty By 13 Points & Nifty Bank By 104 Points
– Market Breadth Favours Advances With Midcap Index Gaining 1%
– Nifty Closes 36 Pts Higher At 14,618 & Sensex 28 Pts Higher At 48,832
– Nifty Bank Slips 135 Pts To 31,977 While Midcap Index Rises 231 Pts To 23,761
– Wipro Surges 9% On Better-than-expected Earnings & Strong Guidance
– Pharma Stocks Continue To Move Higher; Glenmark, Aurobindo Top Gainers
– Cadila Rises 4% On Rpts Of Co's Plan To Launch COVID Vaccine In June
– Alcoa's Strong Earning In Q1CY21 Boost Hindalco & Vedanta
Closing Bell | Indian equity indices gave up gains to end Friday's volatile session marginally higher. The Sensex ended 28.35 points, or 0.06 percent higher at 48,832.03, while the Nifty gained 36.40 points, or 0.25 percent to close at 14,617.85. Broader markets outperformed the benchmarks as the midcap and smallcap indices ended 1 percent higher each.
Among sectors, gains were seen in pharma, IT, metals, auto and FMCG indices, while Nifty Bank and Nifty Realty indices ended in the red. Wipro, Hindalco Industries, Cipla, Asian Paints and UltraTech Cement were the top Nifty50 gainers, while JSW Steel, ICICI Bank, Bajaj Finance, L&T and Tata Steel were the top index losers.
Kotak Mahindra Bank seen among potential suitors for Citi's retail business
Citibank India's consumer banking business is up for grabs, with the global giant announcing its decision to exit India's retail operations. According to a note by Credit Suisse, Kotak Mahindra Bank may be a key contender to buy out Citi's retail operations, including the high-margin cards business. Ashish Gupta, Head of Research at Credit Suisse wrote in a note that Citi's retail business may add about 6 to 10 percent to the retail book of larger private banks in India. He also said that it may add about 5 to 8 percent to the customer base of the larger private banks. Given that the global giant in primarily focused on the affluent segment, even this relatively small business may be of interest to several banks. When Royal Bank of Scotland exited India, it had similarly sold its business to RBL Bank. Read here.
World stocks at record high, oil up on strong China, US data
Global stocks hit a record high on Friday and oil climbed after strong US and Chinese economic data bolstered expectations of a solid global recovery from the coronavirus-induced slump. Government stimulus, a string of strong corporate earnings releases and the signs of economic recovery in countries ahead in the COVID-19 vaccination race have all helped push stock markets onto new heights in recent days. MSCI's broadest gauge of world stocks edged higher in early European trade, up 0.1 percent to a record high. Europe's top indexes all opened higher, led by Britain's FTSE 100, up 0.5 percent and passing 7,000 points for the first time since February 2020. Read more.
CLSA downgrades Nestle India to Outperform as it sees limited upside potential
CLSA has downgraded its rating on Nestle India to Outperform from Buy as it sees limited upside potential for the stock. It has, however, maintained its estimates and a target price of Rs 19,250 per share. The global brokerage firm said that Nestle's CY20 annual report highlighted the initiatives the company undertook to protect and strengthen its ecosystem while highlighting its continued focus on innovation and a new product pipeline. In CY20, Nestle prioritised its employees with higher incentives (employee cost up 19 percent YoY), CLSA noted. "We turned positive on Nestle recently based on the directional change it is taking in terms of expanding the target consumer base through a greater push in rural markets and shedding its image as an urban-centric company," CLSA said. The brokerage said it continues to like the initiatives, given limited upside potential and downgraded the stock to Outperform from Buy.
Nish Bhatt, Founder & CEO, Millwood Kane International
The rise in the number of COVID19 cases, fear of the next wave coupled with rising inflation in the US, lower yields, weak US Dollar, and the QE program by the US government has also provided strength to the gold prices. The current situation of rising cases threatens to derail the economic recovery in Q1, create uncertainties. The situation may lead to elevated gold prices in the short term till the situation stabilizes. The retail demand in India has been rising due to festive season buying has also provided support to gold prices. A pick-up in global economic activity will lead to subdued gold prices, but the risk of the second wave, uncertainty remains which may guide gold prices in the longer term.
GTPL Hathway | The company reported a net profit in Q4FY21 of Rs 56.9 crore as against a loss of Rs 13.6 crore. YoY. Revenue grew 17.8 percent to Rs 748.7 crore from Rs 635.5 crore, YoY.
Expect digital transformation cycle to continue over the next 2 years: Infosys' Salil Parekh
IT major Infosys has had an incredible 3-year transformation journey and is well-positioned for FY22, said Salil Parekh, CEO of Infosys in an interview with CNBC. According to Parekh, the digital transformation cycle will continue over the next 12-24 months and he expects robust growth going forward. "With the capability that we have built-in digital and the investment focus that many of our large enterprise clients have, we see that this trend is looking to continue at least for the next 12-24 months if not longer," Parekh explained. He added that most of the large clients are focused on cloud computing and that is becoming a primary driver of large transformation programs. Read more.
Navneet Damani, VP – Commodities Research, Motilal Oswal Financial Services
Gold traded higher to a more than one-month peak as US Treasury yields slipped despite better than expected US economic data, pushing investors to bullion as a refuge against possible inflation ahead. Concerns regarding inflation is increasing ahead of massive fiscal aids and ultra-low interest rates across the globe supporting the metal. Gold prices also got a boost after the US government imposed a broad array of sanctions on Russia as punishment for alleged misdeeds, including interfering in the 2020 US election. after positive retail sales and weekly jobless claims market participants will keep an eye on housing data and inflationary expectation from the U.S. scheduled later in the day. The broader range on COMEX could be between $1,745- 1,778 and on the domestic front prices could hover in the range of Rs 46,850- 47,450.
Citi Group's exit may open doors for Indian private banks: Jefferies
Brokerage firm Jefferies in a report said Citi Group's decision to exit 13 markets, including India, may open opportunities for Indian private banks. "Exit from the retail business in India may open opportunities for Indian private banks, credit-card players and foreign banks in India," the brokerage stated in a note. Citi said that it will exit from the consumer banking business in 13 markets spread across Asia and the Europe, Middle East, and Africa (EMEA) regions. The sub-scale operations are the key reason for this exit, it added. Read More.
Market Watch: Hemen Kapadia of KRChoksey Securities
– Hero MotoCorp is a buy with a stop loss at Rs 2,860 and target of Rs 3,010
– Bajaj Auto is a buy with a stop loss at Rs 3,580 and target of Rs 3,760
– Balkrishna Industries is a buy with a stop loss at Rs 1,660 and target of Rs 1,750
Vaishali Pharma | The company has initiated the registration of 30 products in the Central African Countries with the portfolio of Antibiotics, Sedatives, Anti-Malaria, Anti-Inflammatory, Painkillers and Multi-Vitamins.
Yash Gupta Equity Research Associate, Angel Broking
Quess Corp acquired remaining stake in Conneqt Business Solutions Limited from Tata sons. Increase in equity stake in Conneqt Business Solutions Ltd from 70.00% to 100.00% by Quess Corp Limited. Conneqt is India's leading domestic CLM and BPM player with 21+ Delivery centers in India, and 29,000+ employees as on 31st Dec 2021. Its turnover stood at Rs 976 Crores in FY 2019-20.
The main object This Investment will provide Quess full and complete ownership over Conneqt, allowing it to better realize synergies between its various divisions, Conneqt and Allsec and It will strengthen Quess' position to accelerate growth in the IT/ITES space. This investment is completely a cash consideration of Rs 208 crore for a 30% stake from Tata Sons Pvt Ltd. This acquisition will make Conneqt Business Solutions Limited a 100% owned subsidiary of Quess Corp.
Oil climbs to four-week high on strong China data, demand revival
Oil prices extended gains on Friday and were on course for a weekly gain of more than 6 percent with an improved oil demand outlook and strong economic recoveries in China and the United States offsetting concerns about spikes in COVID-19 infections. Read here.
Maruti Suzuki | The automobile major said that it is increasing the price for select models owing to increase in various input costs. The weighted average price increase in Ex-Showroom Prices (Delhi) across models is 1.6%.
Royal Enfield's Vinod Dasari expects semiconductor shortage to resolve in 3-4 months
A global shortage of semi-conductors has affected the entire automobile industry. Carmakers and two-wheeler manufacturers have written to the government expressing concerns about this recently. Speaking to CNBC-TV18, Vinod Dasari the CEO of Royal Enfield, expressed concern about this and said that he expects the shortage to ease out in the next 3-4 months. The demand for the new Meteor, revamped Himalayan and the Interceptor 650 has been good. "This year fortunately we have a very good demand, we have a huge backlog and yes there are these sporadic problems here and there. We have to maintain all safety protocols and SOPs that have been laid out," Dasari said. The industry is also grappling with imposed across the country due to a surge in coronavirus cases. Read more.
ALCOA's strong Q1CY21 augurs well for Hindalco, NALCO, Vedanta; here's why
Global aluminium major, ALCOA, has reported strong earnings for Q1CY21, which is positive for the industry. The bauxite, alumina and aluminium products company reported first-quarter earnings of USD 175 million. On a per-share basis, the Pittsburgh-based company said it had profit of 93 cents. Earnings, adjusted for non-recurring gains, were 79 cents per share. The results surpassed Wall Street expectations. The average estimate of four analysts surveyed by Zacks Investment Research was for earnings of 48 cents per share. Revenue came in at USD 2.87 billion in the period. Read here.
Yash Gupta Equity Research Associate, Angel Broking
The Tinplate company of India Ltd reported very strong revenue growth of 60 percent in Q4FY21 and doubled the profit after tax at Rs 56 crore in Q4FY21. The company's board of directors have declared the dividend of Rs 2 which is subject to the approval of shareholders in AGM. We have a positive outlook towards Tinplate India and we expect the company to continue its good performance in upcoming quarters also. We have a positive outlook for the company.